A Bazaar is a market place with a network of merchants...
... that come together in one place to sell their wares to a crowd of enthusiastic buyers.
Mission
At Yoga Bazaar we're passionate about promoting sustainable healthy living for you and your family whether you do yoga or some other form of physical or mental health practice. This is why we work hard to source a showcase of quality, sustainable and ethical products for the home, school, workplace and even for the holidays.
But that's not all!
•  We ask brand owners to tell us the story behind their brand so you get to make informed decisions.
•  We are gathering a friendly crowd of like minded people who have similar interests and values.
Do you want to find out what others have to say about the products they love and recommend? We invite you to participate too, sharing your knowledge and experience to assist others to make conscience lifestyle choices.
And…
You will also find health and wellbeing news and events!
Vision
It is our vision that Yoga Bazaar will be your number one choice for information on quality, sustainable and ethical products and services.
We aim to:
•  Provide a platform where merchants can showcase their products to you.
•  Generate interactive social exchange to provide education and knowledge.
•  Bring up to date information from the global health conscience community.
•  Connect a community of like-minded people to support and encourage healthy living.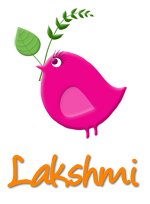 About Lakshmi
The little pink bird Lakshmi, is the Yoga Bazaar mascot; "she" represents abundance, prosperity and beauty, and her pink plumage represents compassion for all creatures.